Volunteer Work Day
With Brian Hershey and Tom Hunt
October 21, 2020
Come to Five Oaks for a volunteer "work and play" day!  We want to welcome you to come and help us care for this space we all love, to enjoy seeing other Five Oaks volunteers (from a wee distance) and share the joy of working, eating and playing together. All ages are welcome.
We will gather at 9:00 am. One of the coordinators will assign tasks and we'll get to work after Michael and Randy have a quick welcome chat!  This Volunteer Work Day is going to mainly focus on the Labyrinth, upper level gardens and scraping and painting the Friendship House. If you would like to volunteer, but feel that these tasks might be a bit too strenuous, we will have other less strenuous tasks available. All work is outdoors, and well distanced.
NEW TASKS!
Light cleaning in the Main Building
Window washing
Carpet cleaning
Dusting and organizing
Lunch is provided by Five Oaks' chef as a 'takeout' meal to eat in a shady spot on the grounds- ensuring all groups are socially distant. There is no cost for lunch for registered participants.
To maintain health and safety, we ask the following:
All volunteers must register (using the "register" link) above. Due to restrictions and guidelines to keep everyone safe, we need all volunteers to register prior.
Masks are required anytime you are in the building or if you cannot maintain a physical distance of 6 ft. Please bring with you one or two cloth or disposable masks.
When you arrive you will need to do a quick 'wellness check' (touchless temperature reader, a couple of questions) and sign in.
We will not be able to welcome anyone who may be experiencing any cold symptoms, or recently been in contact with anyone who has had a cold or cold-like symptoms.
There will be washrooms available and must be fully wiped down after use.
Please note that if you have been exposed to someone with covid-19 between now and the 30th, or if you have any symptoms of illness we ask that you not participate.  Let's commit to keeping each other safe!
Leaders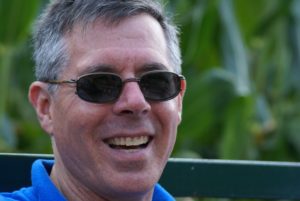 Brian Hershey
Brian is a life-long Five Oaks person.   He is dedicated to youth ministry having provided leadership at Five Oaks and Camp Big Canoe. He can be regularly found with a hammer or a paintbrush providing service to Five Oaks and supporting maintenance co-ordinators. Brian is a retired EMT and ER nurse.
Learn more about Brian Hershey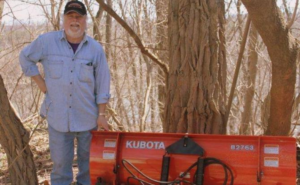 Tom Hunt
Tom Hunt was the Maintenance and Grounds Coordinator at Five Oaks for over 23 years. Tom's ministry at Five Oaks has included the leadership of volunteers, building community and providing service through the years.
Learn more about Tom Hunt