Wisdom and Self-Compassion
With Helen Butlin
November 27 - 28, 2020
A virtual retreat that combines teaching, practice sessions, group discussions and guided personal time.
Friday, Nov 27 (evening) – Saturday, Nov 28 (10-4)
If ever there was a time when greater wisdom and compassion is needed, it is now.  Yet the old adage, "Physician, heal thyself" remains the hardest one to practice! Far from creating self-absorption, Dr. Kristen Neff's (2018) research shows that self-compassion practice generates transformative compassion for yourself first and thus it flows to others. Dr. Neff writes "Self-compassion is a practice in which we learn to be a good friend to ourselves when we need it most." The practices she gives us are a guide to being a soul-friend with yourself, deepening your ability to embody healthy compassion with others. Join Dr. Helen Butlin in this retreat for being a kind friend…to yourself.
The timing of the retreat includes 'off camera' personal time for reflection, journaling, or other individual creative work so you won't be in front of a computer the whole time.
Leader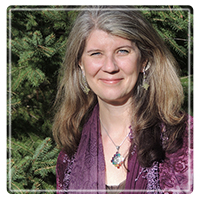 Helen Butlin
Helen Butlin,  (RP), MDiv, PhD, was a spiritual care practitioner in Toronto and London hospitals for over twenty years, with a specialty in oncology. In 2018 she completed a PhD at Western University in the field of Health Professional Education. She is a registered psychotherapist in Ontario with a private practice in London. More information: www.helenjbutlin.com
Learn more about Helen Butlin