Sacred Earth, Sacred Soul
With John Philip Newell
November 15, 2020
A Livestream seminar presentation and meditation
Sunday, November 15, 2:30 – 3:30  (Eastern Standard time)
Following on from the online event – "In the Pandemic – How Shall we Live?", Five Oaks is hosting another seminar with celebrated author and teacher, John Philip Newell. He will give us a preview of his forthcoming book Sacred Earth Sacred Soul and share his vision of waking up to the sacred in all things as the pathway towards new beginnings in our lives and world.
The presentation by John Philip will be followed by a shared online meditation as well as the opportunity to submit questions and comments to the moderator of our livestream gathering, some of which John Philip will be able to respond to during the one-hour session.
Participants will be sent the zoom link prior to the program. Unable to attend at that time? Those who register will also have access to a recording of the event.
Photo credit: Yvonne Snyder (during the Five Oaks course "What the Earth Already Knows")
______
Leader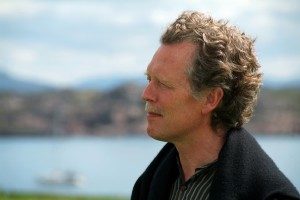 John Philip Newell
John Philip Newell, the celebrated author of Listening for the Heartbeat of God: A Celtic Spirituality, is one of the most prominent Christian teachers of spirituality in the Western world. Formerly Warden of Iona Abbey in the Western Isles of Scotland, he now divides his time between Edinburgh, where he does most of his writing, and travelling and teaching internationally. In 2015 he became the Distinguished Visiting Scholar of Spirituality at Iliff School of Theology in Denver where he offers a course every Spring. The Revd Dr John Philip Newell is an ordained Church of Scotland minister with a passion for…
Learn more about John Philip Newell