In the Pandemic – How Shall We Live?
With John Philip Newell
July 8, 2020
A Livestream webinar presentation and meditation
Wednesday, July 8, 1:30 – 2:30   (Eastern)
Internationally acclaimed Celtic teacher John Philip Newell will lead the first of two one-hour live sessions on accessing wisdom for today in the midst of the coronavirus pandemic. He will draw on teachers of the past, asking, 'If they were with us now, what might they say to us?' How shall we live in the midst of the challenges of this moment?
The presentation will be followed by a shared on line meditation and an opportunity to submit questions and comments to the moderator.  These will be reviewed by the moderator who will select and pass some of them on to John Philip for his response.
After you register, you will receive a confirmation email. A zoom link will be emailed to you closer to the event date.  See below for details of the second presentation, which will be presented through a separate location.
Presented in collaboration with the Canadian School of Celtic Consciousness (Heartbeat Journey)
Please see also:
Beyond the Pandemic: How Shall We Live?
A Livestream Presentation & Meditation with John Philip Newell – Sunday, July 19th, 1:30 – 2:30 pm (ET)
hosted by Hartford Seminary, Connecticut, USA  www.hartsem.edu  
in collaboration with Mercy By The Sea www.mercybythesea.org   
and the New England School of Celtic Consciousness www.heartbeatjourney.org
Leader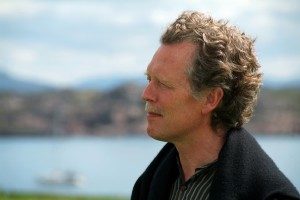 John Philip Newell
John Philip Newell, the celebrated author of Listening for the Heartbeat of God: A Celtic Spirituality, is one of the most prominent Christian teachers of spirituality in the Western world. Formerly Warden of Iona Abbey in the Western Isles of Scotland, he now divides his time between Edinburgh, where he does most of his writing, and travelling and teaching internationally. In 2015 he became the Distinguished Visiting Scholar of Spirituality at Iliff School of Theology in Denver where he offers a course every Spring. The Revd Dr John Philip Newell is an ordained Church of Scotland minister with a passion for…
Learn more about John Philip Newell