Understanding Islam
With Dr. Mahmoud Haddara
March 7, 2020
Do you want to know more about the practices and beliefs of our Muslim Brothers and Sisters?
Are you confused by some of the misinformation circulated about this faith tradition and want to have a better understanding?
This course is designed to introduce Christian leaders to different aspects of Islam by providing an overview of the doctrine, the rituals, the values and the morals of Islam. Such areas to be discussed include the Quran; the history and development of Islamic thought and movements; the diversity in understanding Islamic thoughts and teachings, and the cultural differences across the Muslim nations.
Hosted at Five Oaks, an interfaith/intercultural spiritual centre, this one-day learning opportunity takes place in a natural setting surrounded by woods and water, on the shores of the Grand River.  This learning opportunity welcomes faith leaders, spiritual seekers, those who wish to grow in understanding.
$20.00 for the program
$35.00 includes program and hot lunch
Leader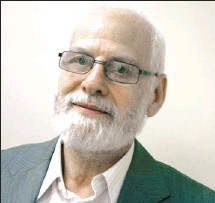 Dr. Mahmoud Haddara
Dr. Mahmoud Haddara retired from Memorial University in 2010, after 25 years with the Faculty of Engineering and Applied Science. While in St John's, he served the Muslim community of St. John's as Imam, interpreting that role broadly and, besides being spiritual leader, he became a public spokesperson and ambassador for the Muslim community. Since his retirement, and move to London, Ontario, Dr. Haddara has continued and expanded his work for the Muslim community. He was Acting Imam for the London Muslim Mosque and chaired several of its committees. He served as an educator, teaching introductory courses on Islam for…
Learn more about Dr. Mahmoud Haddara