Confirmation Weekend
With Ruth Noble, Alana Martin and Kathy Douglas
April 3 - 5, 2020
Confirmation Retreat:   Colour Outside the Lines, Unravel Faith, Resurrect Hope and Create Radical Beauty on Earth
A retreat to support & enrich the confirmation process of your congregation. For both youth & leaders. Come, share the journey!
Five Oaks, in partnership with the United Church and the Anglican Church, is offering a Confirmation program. This residential weekend event is  designed to help those discerning confirmation to dig a little deeper, explore the roots of faith and put down their own roots more securely. This is an event which is meant to supplement a congregationally-based formation process (which we recognize will vary based on congregation size and number of youth).
Gathering together at Five Oaks offers youth the opportunity to meet peers from other congregations and to share the journey of being confirmed. United Church, Anglican or Lutheran youth and leaders are welcome.
Notes
For this retreat youth are expected to attend with an adult from their church who will be responsible for the supervision of the youth and who will participate fully in the program. It is recommended that the congregation ensure that the adult has been appropriately screened and trained in safe church practices. This adult must be able to attend the whole weekend. Youth will need the name of their leader in order to register for the event.
Please bring a peanut/nut free snack to share.
Congregations are responsible for administration of their own parental consent forms based on their own local practices.
Leaders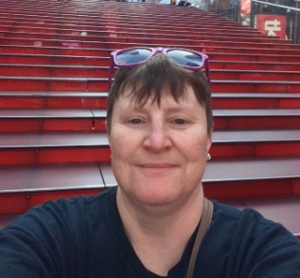 Ruth Noble
Ruth has spent her life as part of the United Church of Canada, growing up as a "preacher's kid" Ruth has experienced the highs and lows of ministry. Her passion for Mission & Service is rooted in her upbringing. Ruth has been in youth ministry leadership for over 25 years, having lead almost 20 confirmation retreats. She loves to share her faith with youth and leaders, and is often inspired by the conversations. Ruth is also an avid Harry Potter fan. She is a Hufflepuff and her patronus is the Nightjar bird.
Learn more about Ruth Noble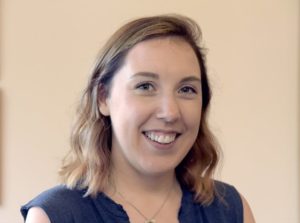 Alana Martin
Alana works as the Minister to The GO Project, which is a United Church of Canada ministry program for children and youth across the country. GO combines our social justice calls with our faith formation of young people and explores how every age can be a part of making the world a better place. Alana is also studying at the Centre for Christian Studies, in pursuit of becoming a Diaconal Minister in the United Church.
Learn more about Alana Martin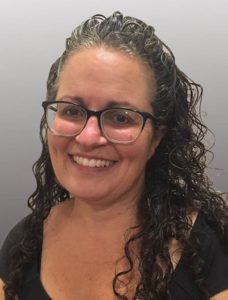 Kathy Douglas
Kathy is the Faith Formation coordinator for Antler River Watershed, Western Ontario Waterways and Horseshoe Falls Regional Councils. Kathy works with children, youth and young adults, supporting them in various programs, camps and faith-forming events.  She also supports adult faith formation through church community programs of study, community building and spiritual practices.
Learn more about Kathy Douglas