GROWE Wilderness Summer Camp – Forest School Camp Ages 4-6
With Tara Carpenter, Jessica McGregor and Ben Didomizio-Gilingwater
August 24 - 28, 2020
This week's camp is specifically for campers aged 4 -6 years old.
Release your wild child to explore nature with us in a fun and educational way. Come GROWE with us!!
If you would like your child to have the summer camp memories that you remember as a child then GROWE Wilderness Summer Camp is the camp for your family. The young GROWE KIDS will experience sitting around the campfire roasting marshmallows & bannock, the laughter of playing through the woods, as well as the awe of frolicking in the creek. The highlights of the week will be nature connection through forest exploration, nature games, biology, sit spots, and tree climbing. Learning about the and daily swimming in the pool right on sight at Five Oaks. Swimming test, two Lifeguards and all leaders in the pool keep your little ones having a safe refreshing swim!
Children have so much to learn from nature so let us help your child reconnect with everything nature has to offer. Connecting with friends in nature is how memories are made!
Ages 4-6
Ratio 8 children : 1 leader
Programs run from 9:00am-4:00pm daily
Drop off and pick up from 8:00am-5:00pm
Daily early drop off 8:00am-9:00am
Daily pick up 4:00pm-5:00pm
$275.00 single child per week / 2+ children from one family unit $250.00 each per week
See all the GROWE camps and school listings at Five Oaks HERE
Follow GROWE on Facebook for Updates and Special Events! HERE
Learn more about GROWE on their website HERE
Leaders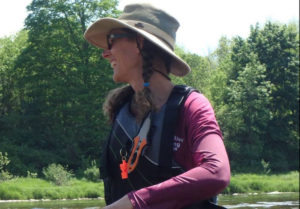 Tara Carpenter
Tara Carpenter has had a love of nature and the outdoors from an early age, thanks to growing up on a Norfolk County farm and regularly engaging in wilderness camping trips with her family as a child.  Travelling many parts of the world for 17 years expanded Tara's knowledge of the natural world and her love for this earth, we call home.  The most memorable experience of her travels was being a deckhand on a sailing ship exploring the Great Barrier Reef in Australia for 6 years. Now being a mother to a very active, creative, and outdoor loving 7…
Learn more about Tara Carpenter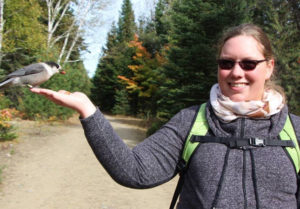 Jessica McGregor
Jessica McGregor has had a special connection to nature since she was born, having a particular passion for animals and water. Jessica has been canoeing since she was 2 years old, and kayaking from the age of 9. As a child, she spent most of her summers in Algonquin Park bonding with her family and the environment. Jessica attributes most of her passion for environmental education to Algonquin Park. She has graduated from the Adventure Expedition and Interpretive Leadership course at Fanshawe College (video). During this time Jessica learned business management, proposal writing, plant and tree identification, animal identification, environmental…
Learn more about Jessica McGregor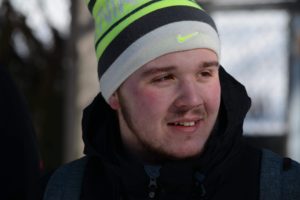 Ben Didomizio-Gilingwater
Ben has always had a passion for the outdoors since he was a child. In grade 11 he started at Apps Mill Nature Centre, with a focus on the youth programs. In Grade 13 he enrolled in Environmental SHSM at Pauline Johnson high school. Discovering that he wanted to continue educating others about the outdoors. Wanting to further his outdoor education even more, he joined the Adventure Expeditions and Interpretive Leadership program at Fanshawe College. Completing the program, he wanted to focus on working with kids. In 2019 he finished his last year working with the GRCA at Apps Mill Nature Centre. Ben has always been super passionate about reptiles and amphibians.…
Learn more about Ben Didomizio-Gilingwater