Spiritual Practices and Community Meal
With Karen Eade and Kevin
Open Dates
In living more deeply into our vision as an interfaith/intercultural spiritual centre, Five Oaks offers an opportunity for weekly guided spiritual practice and a community meal.  Gather just before noon in the interfaith prayer space on the lower level of the Main Building.
This event is for everyone. Please call us at 519-442-3212 or email fiveoakscompanions@gmail.com to let us know if you'd like to join us on any Monday.
This opportunity can be coupled with the Companions Mini-Retreat.
Leaders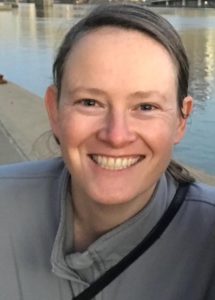 Karen Eade
Each week, the Companions are accompanied by Karen who also leads the Monday noon spiritual practices.  Karen is the spiritual-accompanier-in-residence part time at Five Oaks. Karen is a Minister, Play Therapist, and Marriage & Family Therapist.  She loves to spend as much time as she can close to water, be it lake, ocean, or river.  Karen can usually be found laughing too loudly, napping frequently, and talking deeply.  Home for Karen is Burlington and work is in Bradford as a therapist working with children and parents.  Karen is passionate about safe and sacred space for children, youth, and adults to…
Learn more about Karen Eade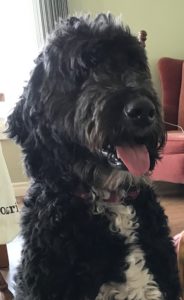 Kevin
She's a non-shedding dog, gentle, and full of love. Kevin (yes, Kevin is a 'she') is Karen's side-kick and co-leader of the Companions retreats. Kevin is a 3-year-old Bernadoodle that calls Burlington home and Karen her roommate.  She is a proud graduate of training school where she shepherded Karen through.  Kevin's interests focus around napping and she is happiest to rest her chin on your knee (if you're ok with that) or fall asleep at your feet. (if you are concerned that Kevin will provoke an allergic reaction, talk to us and we can provide alternate accommodations).
Learn more about Kevin