GROWE Outdoor School – Winter 2020 – Eagles
With Tara Carpenter, Laurel Grieve and Ben Didomizio-Gilingwater
January 15 - March 11, 2020
Enrol now in GROWE Outdoor School coming this Winter in Brant County.  Eagles are for 7-11 year old.
We live in an information rich and connection poor society. Children are consuming information without generating curiosity for learning and connections to themselves, community and nature. The current school system is concentrating on subject curriculum and not attribute curriculum. Outdoor knowledge was once an important part of our everyday living, but has now been misplaced through the generations from lack of education and nature connection. There is a need in our community to add nature connection opportunities to the children's lives of today. It takes a village to raise a child. Started in the Fall of 2019, GROWE offers nature immersion, attribute curriculum children's programs. The programs will encompass a wide assortment of experiential and inquiry play-based learning. Families are encouraged to enroll their children in GROWE's outdoor nature based school days that will get your wild ones outside and active, as well as generate their curiosity and connection to nature. By offering forest school outdoor educational programming, GROWE is encouraging children and their families to get outside and learn what nature has to offer.
Eagles
 7-11 years old
Wednesdays 8:30am – 4:00pm
1:8 leader to child ratio
Children in the Eagles level of Outdoor School will come to know themselves, others and nature through nature connections. The program aims to foster curiosity of the natural world that surrounds them by generating inquisitive minds through the art of questioning. Eagles will spend their days connecting through nature songs and stories, sit spots, interactive nature inspired games, gardening, survival techniques and a higher level of identification of flora and fauna. These days spent outdoors will generate curiosity to help them better engage in school. We hope they internalize their experiences on the land which will add to the attributes of their personalities.
Registration and Payment DUE by Tuesday January 7th, 2020. Spaces are limited! This Semester will start Wednesday, January 15th and end on Wednesday, March 11th. Children must be at least 7 years old at the beginning of September 2019 to participate in this program. For this semester of GROWE Outdoor School, registration will be $585, based on 9 weeks of instruction.
Check out more at our GROWE website.
For the younger  youth program, click here -> Acorns
Leaders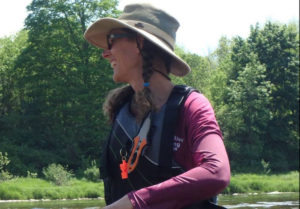 Tara Carpenter
Tara Carpenter has had a love of nature and the outdoors from an early age, thanks to growing up on a Norfolk County farm and regularly engaging in wilderness camping trips with her family as a child.  Travelling many parts of the world for 17 years expanded Tara's knowledge of the natural world and her love for this earth, we call home.  The most memorable experience of her travels was being a deckhand on a sailing ship exploring the Great Barrier Reef in Australia for 6 years. Now being a mother to a very active, creative, and outdoor loving 7…
Learn more about Tara Carpenter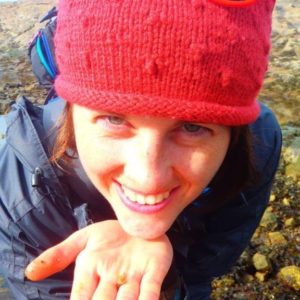 Laurel Grieve
Laurel Grieve is an outdoor educator, wilderness guide and community member from Paris ON who has always been passionate about nature. She endeavors to feel at home in nature – that is, to embrace the weather, the biting insects, the mud along with the sunshine and flowers. Her hope is that others, through her work will respect and cherish nature too. As a volunteer and professional, Laurel has a lifetime of experience with children. She loves sharing the wonder of life under a log or the joy of a bird's song. Working with children in nature is truly a blessing…
Learn more about Laurel Grieve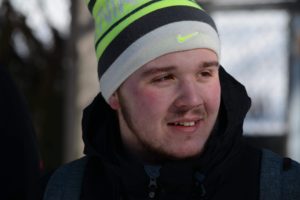 Ben Didomizio-Gilingwater
Ben has always had a passion for the outdoors since he was a child. In grade 11 he started at Apps Mill Nature Centre, with a focus on the youth programs. In Grade 13 he enrolled in Environmental SHSM at Pauline Johnson high school. Discovering that he wanted to continue educating others about the outdoors. Wanting to further his outdoor education even more, he joined the Adventure Expeditions and Interpretive Leadership program at Fanshawe College. Completing the program, he wanted to focus on working with kids. In 2019 he finished his last year working with the GRCA at Apps Mill Nature Centre. Ben has always been super passionate about reptiles and amphibians.…
Learn more about Ben Didomizio-Gilingwater