Wild Water World – June 26th, 2020
With Tara Carpenter and Jessica McGregor
June 26, 2020
Come cool off in the creek, our outdoor kitchen and our resident swimming pool! This
will be a day of water play and exploration. Dip netting and dam building in the creek,
making mud pies in the outdoor kitchen and swimming in our pool with two certified
resident life guards will be a great way to start your child's summer.
Have the day off and come play with us….outdoors. Our camps are forest school inspired by having children immersed in outdoor self-directed play and educational activities all day! Your little ones will be guided on their adventure by highly qualified passionate leaders that are trained in Wilderness First Aid.
Ages 5-11 $50.00 per child – 2+ children $45.00 each
Check out more at our GROWE website.
Leaders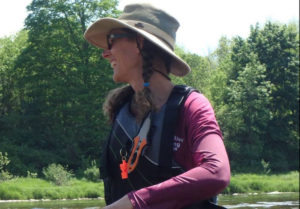 Tara Carpenter
Tara Carpenter has had a love of nature and the outdoors from an early age, thanks to growing up on a Norfolk County farm and regularly engaging in wilderness camping trips with her family as a child.  Travelling many parts of the world for 17 years expanded Tara's knowledge of the natural world and her love for this earth, we call home.  The most memorable experience of her travels was being a deckhand on a sailing ship exploring the Great Barrier Reef in Australia for 6 years. Now being a mother to a very active, creative, and outdoor loving 7…
Learn more about Tara Carpenter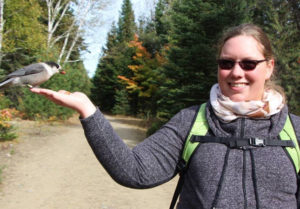 Jessica McGregor
Jessica McGregor has had a special connection to nature since she was born, having a particular passion for animals and water. Jessica has been canoeing since she was 2 years old, and kayaking from the age of 9. As a child, she spent most of her summers in Algonquin Park bonding with her family and the environment. Jessica attributes most of her passion for environmental education to Algonquin Park. She has graduated from the Adventure Expedition and Interpretive Leadership course at Fanshawe College (video). During this time Jessica learned business management, proposal writing, plant and tree identification, animal identification, environmental…
Learn more about Jessica McGregor