Family Day Volunteering at Five Oaks
With Brian Hershey and Tom Hunt
February 17, 2020
Five Oaks invites you to come out for a fun day of volunteering.
This volunteer day's primary focus  is the bush and tree clearing over the septic system.  This outdoor activity is an essential part of the Five Oaks restoration.  Teams have done major work already; however, we need to clear every spring and fall until the roots and scrub bush are gone.
A variety of tasks  are available for all skill levels and abilities including burning brush, cutting off branches to putting wood into truck and stacking down the hill.
It is an opportunity to spend time with Tom Hunt, who has ministered to the people of Five Oaks in many ways throughout his career.  It is probable you will learn some of the history of Five Oaks, such as why we have an oversized septic system, as well as ministry requirements for septic system care.
Important notes
For those who are not able to work outside, there will also be inside tasks to be done
Dress for the weather and working outside
Lunch will be provided
Program is for adults, as well as high school age if supervised by adult
Though the program is designed for day only, if you wish overnight accommodation please contact Five Oaks at hospitality@fiveoaks.on.ca
Monday was picked as it is Family Day in Ontario
Take a moment and remember the joy of working together and why Five Oaks is important to so many:
https://www.youtube.com/watch?v=hXsYgpGHiRY&fbclid=IwAR3NFLileXE19wkAPQfZIYlPtPkxXT392L1DlNQZurTEF7xdI0U0Bw9bwhA
Leaders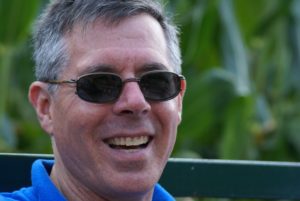 Brian Hershey
Brian is a life-long Five Oaks person.   He is dedicated to youth ministry having provided leadership at Five Oaks and Camp Big Canoe. He can be regularly found with a hammer or a paintbrush providing service to Five Oaks and supporting maintenance co-ordinators. Brian is a retired EMT and ER nurse.
Learn more about Brian Hershey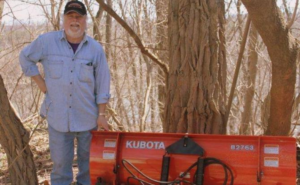 Tom Hunt
Tom Hunt was the Maintenance and Grounds Coordinator at Five Oaks for over 23 years. Tom's ministry at Five Oaks has included the leadership of volunteers, building community and providing service through the years.
Learn more about Tom Hunt