GROWE – P.A. Day Camp Pollinator Gardening
With Tara Carpenter, Jen Griffith and Vanessa Stewart
June 7, 2019
Come play in the dirt with us while we learn all about gardening and the wonderful world of a pollinator's life .The GROWE Kids will be helping local pollinators while having fun planting a pollinator garden with Vanessa Bees! Be a part of a citizen science bio blitz searching for Monarch butterflies, caterpillars and chrysalis.
Our camps are forest school inspired by having children immersed in outdoor self-directed play and educational activities all day! Children will be exploring and learning about nature in an interactive way by doing nature inspired crafts, games of exploration, and a reflection circle time around the fire.  We will concentrate on leadership and team building skills that will foster confidence. Children have so much to learn from nature so let us help your little one reconnect with all nature has to offer. Your little ones will guided on their adventure by highly qualified passionate leaders that are trained in Wilderness First Aid.
Check out more at our GROWE website.
Ages 5-12
Ratio 8 children : 1 leader
Programs run from 9am-4pm
Drop off from 8am-9am
Pick up from 4pm-5pm
$45.00 – single child per day / 2+ children from one family unit $40.00 per child per day
Leaders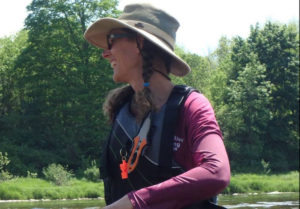 Tara Carpenter
Tara Carpenter has had a love of nature and the outdoors from an early age, thanks to growing up on a Norfolk County farm and regularly engaging in wilderness camping trips with her family as a child.  Travelling many parts of the world for 17 years expanded Tara's knowledge of the natural world and her love for this earth, we call home.  The most memorable experience of her travels was being a deckhand on a sailing ship exploring the Great Barrier Reef in Australia for 6 years. Now being a mother to a very active, creative, and outdoor loving 7…
Learn more about Tara Carpenter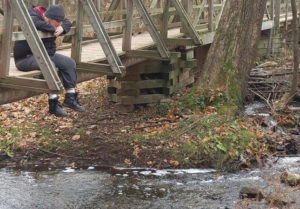 Jen Griffith
Jen has a passion for the outdoors and a love for all it has to offer. Jen has found her peace and connection with nature and loves to share these experiences with others through hiking, paddling, and camping. There is a therapeutic component to being surrounded by wilderness and such a blissful feeling listening to the world around you…. Or even in appreciating its silence. Jen thrives on allowing others to experience this state of pure leisure. Jen is bringing a background in Social Service Work and Recreation and Leisure Services. She has always had a passion for working with…
Learn more about Jen Griffith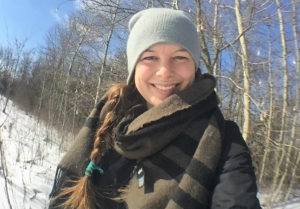 Vanessa Stewart
Vanessa Stewart is a beekeeper and outdoor guide, who has led hiking, biking and paddling in Muskoka, Algonquin Park, the Grand River and Norfolk County. She is the owner of Vanessa's Bees a beekeeping business that provides interpretive hive tours introducing the unique behaviours of honey bees with hands-on beekeeping experience. She promotes the conservation of all pollinating species through planting native gardens, raising monarchs and bees, and teaching others of their importance.
Learn more about Vanessa Stewart