Contact
Interested in booking catering? Please contact Chef Michael to start the process:
Phone: (519) 442-3212 x27
Email: catering@fiveoaks.on.ca
The Kitchen at Five Oaks has your catering needs met for any occasion. Whether you're spending a few nights at Five Oaks, or if you need your own private event catered, The Kitchen can provide food services for any event or outing.
Here at The Kitchen, we aim to create our culinary inspirations in harmony with the seasons and our local food community. We make food that's fresh, nourishing, and delicious, without sacrificing health for taste. From your classic comforts, to new styles of cuisine, our team is inspired to create your next meal with us.
The team at The Kitchen is lead by Chef Michael Williamson. Chef Michael has been following his passion since a young age, starting his work in kitchens as a teenager. Graduating Culinary Management at Algonquin College in Ottawa, Michael then pursued his passion by working in the finer food arts. Following years of work at Aperitivo, a fine dining tapas restaurant in Kanata, Michael helped to collaborate the start of Lucky Belly, a restaurant redefining and reinventing quick service foods. Chef Michael has had experience from the fine, to the fast, and from small town pubs, to hotel service. His experience is broad, and he uses his expertise to work with his team to create their culinary inspirations.
Our menus are created from what we have readily available locally. We also do this to reduce our weight on the environment, preventing unnecessary food waste and energy spent on transporting food. For these reasons our menu is normally set, but we can adjust for special requests. Together we can reduce the impact we have on our planet. This is what we aim to do.
Ultimately, our goal is simple. We want to bring people together with healthy and enriching food, as there is nothing greater under the sun but to eat, drink, and be merry.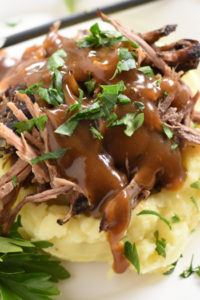 November 29, 2020
Five Oaks
Sunday November 29th we have Roast Beef Dinner! This week offers a delicious garlic Roast Beef with Beef Gravy, garlic mashed potatoes, roasted vegetable medley and a fresh garden salad with lemon-herb dressing. Dinner for 2- $30 Dinner for 4- $50 Dinner for 6- $75 Add on dessert for $4.00/person. This week we have sticky toffee pudding with caramel sauce. Sign up by noon on Friday November 27th to reserve your spot, as this is only available while quantities last! Once you have registered we will confirm your spot, and arrange payment via credit card or EFT. We are not…
see more...
On-site Retreat Catering Pricing
|   | Adult (13+) | Children (12 and under) |
| --- | --- | --- |
| Breakfast | $11.50 | $10.00 |
| Lunch | $16.50 | $13.00 |
| Dinner | $21.00 | $16.00 |
| All Meals | $49.00 | $39.00 |
No additional taxes or gratuity.
10% non-refundable deposit required.
An additional charge may be applied for large groups with several dietary requests.
On-site Retreat Sample Menus